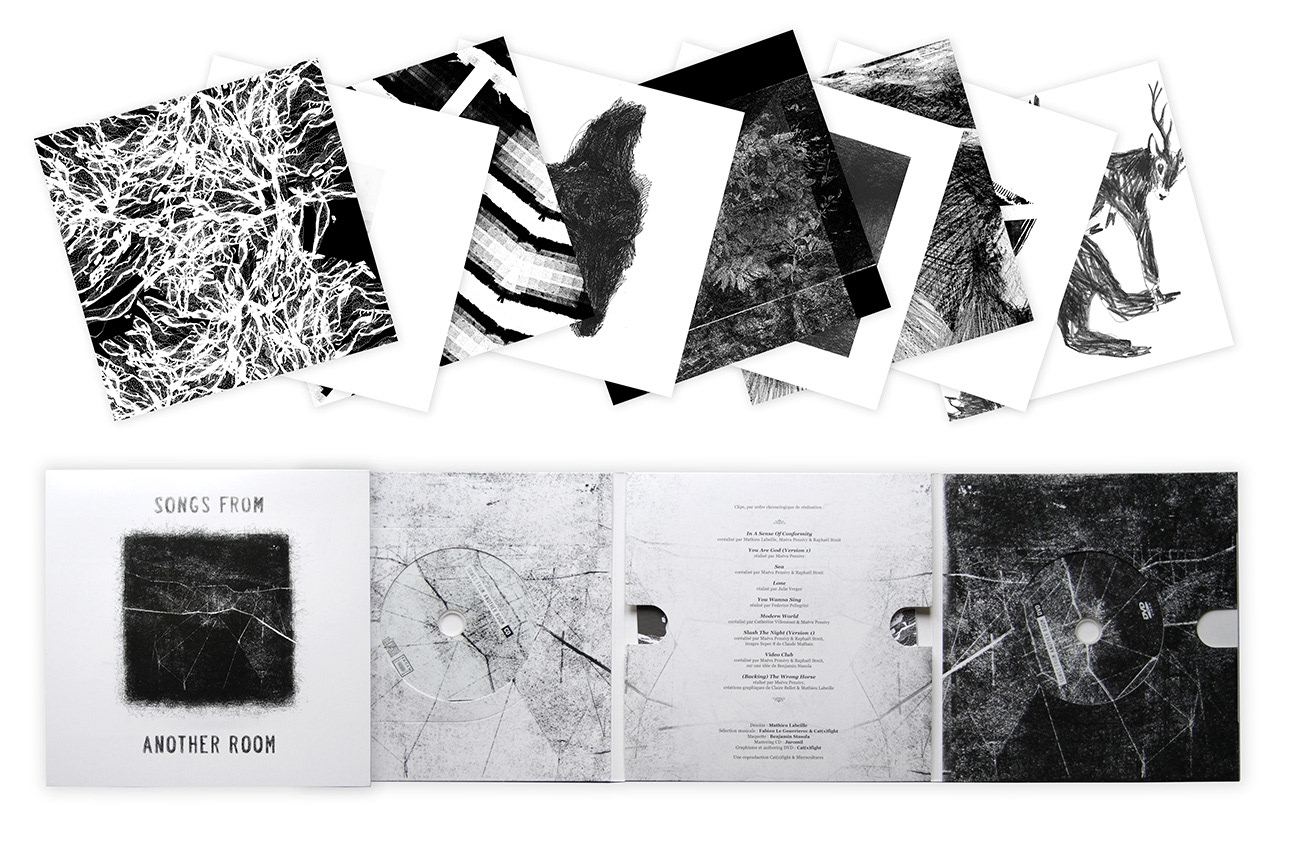 Les chansons sont des inédits composés par des musiciens indépendants venus de tous horizons, les dessins sont de Mathieu Labeille. Federico Pellegrini, alias French Cowboy nous avait fait l'honneur de réaliser lui même son clip, et Julie Verger celui de mettre en image la chanson prêtée par R. Stevie Moore. J'ai réalisé les autres clips, dont plusieurs en co-réalisation avec Raphaël Streit, un avec Mathieu Labeille et un avec Catherine Villeminot.
Le fil qui nous liait tous, musiciens comme vidéastes, c'était de tout faire en DYI, de faire du « bricolage de qualité » comme je le répétais souvent. J'ai eu envie de faire ce projet un peu fou après la belle expérience qu'a été mon premier clip, il m'a permis de rencontrer plein de gens doués et passionnés et d'apprendre des tas de choses, ce furent 2 années intenses mais follement intéressantes.
French Cowboy's frontman, Federico Pelligrini, made his own video, Julie Verger made R.Stevie Moore's. I directed the other videos, many of them in collaboration with Raphaël Streit, one with Mathieu Labeille and one with Catherine Villeminot.
The thing we all had in common was DIY, wanting to make great things from scratch.
I've wanted to make that somewhat crazy project after the great experience that was my first videoclip, and I had the chance of meeting amazing and gifted people while making it. I learned a lot too, those 2 years were very intense but crazy interesting.
Animation faite pour la collecte de fonds /
Animation I made for the fundraiser